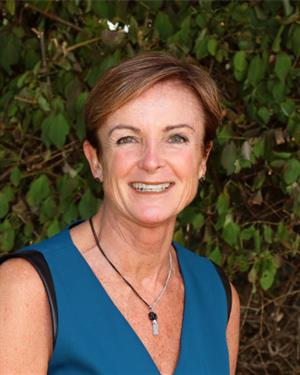 Dear Parents and Community Members,
The start of a new school year is always exciting and I know that the 2016-2017 academic year will be a fantastic journey for all of us.
First, welcome to our new website, launched in August, which features new software and a fresher look and improved user experience. Along with the District website, each School website has been reorganized and redesigned. We think our parents and community will be excited about the new graphics and modern template which complements the District's updated brand design.
Our school facilities have also had a face-lift. Over the summer, we replaced the slate roof on our historic High School building and the High School/Middle School campus now has a brand new turf field. At Springhurst, the excavation and installation of an entirely new artificial turf field and four tennis courts is in progress, and these are expected to be completed in October. Renovations there also include the parking lot and bleachers.
Additional work will continue at specific times during the upcoming school year with the bulk of future work, including air conditioning at Springhurst and the High School gymnasium, scheduled for summer 2017.
The 2016-2017 school year promises to be historical for Dobbs Ferry Middle School as we move into the final phase of authorization for the IB Middle Years Program (MYP) accreditation that we have been working to attain with the support of our Board of Education and the Dobbs Ferry Schools Foundation. We are excited about the scheduled visit in October by the International Baccalaureate (IB) team. All of our faculty (both Middle School and High School grades 9-10) have developed and implemented MYP designed units. This year also features the expansion of our STEM (Science, Technology, Engineering, and Math) program to Grade 8.
Along with the Middle School, the High School is preparing for authorization in the MYP this fall. Teachers at the High School have created MYP units across the subject disciplines along with at least one MYP interdisciplinary unit in grades 9-10. A new IB MYP Introduction to Research course will be offered to 10th graders starting this year. It focuses on the skills required to complete the MYP Personal Project, the final culminating experience for all students in 10th grade.
Beginning in September, the High School will offer AP Computer Science Principles as an elective option to all students in grades 9-12. The High School will also be offering two business electives and will re-open its connection to Future Business Leaders of America (FBLA). The business electives include Sports Management, Marketing and Media and Business and Product Development.
Since technology continues to be foundational to teaching and learning in our schools, the High School has created a formal digital citizenship curriculum for students in grades 9-12. The curriculum will be directly implemented in social studies and will be supported by all of the disciplines. Digital citizenship continues to be an important aspect of the student experience in our classrooms K-12 as the District is in year four of our 1:1 Chromebook program which includes every student in grades 4-12.
We are particularly proud of our most recent Springhurst initiative, which focuses on environmental preservation and the benefits of composting and waste reduction. This coming year marks the launch of our very own on-site composting venture! We will begin to process our organic waste from the school lunchroom to create soil to nourish the thriving 28 organic garden beds in the Outdoor Classroom, as well as provide mulch for all three Dobbs Ferry School District campuses!
The Dobbs Ferry School District is proud of its contribution to this amazing community. The Village of Dobbs Ferry continues to garner recognition as one of New York's most desirable places to live, and we know that our schools play an important role for families who want to raise their children in a small-town environment with access to the finest public schools. Our partnership with the International Baccalaureate makes us truly unique among New York public school districts and continues to fulfill our District mission of creating "Independent Thinkers Prepared to Change the World."
Sincerely,
Lisa Brady, Ed.D.
Superintendent