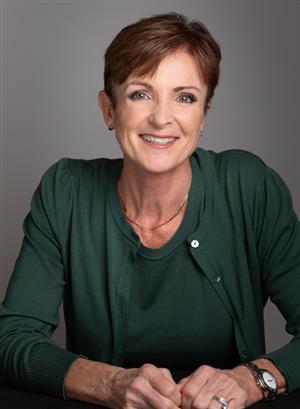 September, 2021

Dear Dobbs Ferry Community,
Somehow this summer seems busier than ever, and our schools are bustling in a more familiar way. Both the Springhurst and Middle School/High School campuses are entrenched in construction projects as a result of the Capital Projects Bond passed by Dobbs Ferry voters in 2019.
At Springhurst, the Library/Media Center renovations are well underway, along with the redesigned entrance and security vestibule. The new sidewalk from Walgrove Avenue to the front of the building is also being installed, in addition to the new kindergarten playground - a partnership endeavor between the Dobbs Ferry Schools Foundation and the District. We are also excited that the softball field is getting a long overdue refurbishing that will provide the girl's softball team with a top-notch place to play when the season rolls around next spring.
Air conditioning the Middle School/High School auditorium is a monumental undertaking, but an exciting one. The auditorium work also includes a complete replacement of the stage lighting and sound equipment. We are thrilled that this project is moving forward and our music and theater departments are already making exciting plans for next year. The new roof and HVAC work at the Middle School also adds to the substantial day-to-day construction-related "beeps and bangs" that have been the hallmark of our summer. The rear of the Middle School is an excavation site with the installation of a retaining wall that will flank the new walkway providing a second accessway to the Aqueduct - an important part of our focus on improving school safety and security for both campuses.
July 1st brought the arrival of the District's new Assistant Superintendent for Curriculum, Instruction and Equity Dr. Darrell Stinchcomb, who joins us from the Eastchester School District. With so much summer professional development taking place, Dr. Stinchcomb began working right away with teachers on a preliminary draft of the District Diversity, Equity and Inclusion plan, orchestrating anti-bias training with Dr. Shawn Joseph and writing the State Education Department grants that are due in Albany this month.
Over the course of the school year, our teachers will be working to examine and fully understand the New York State Culturally Responsive and Sustaining Education Framework and envision how our classrooms can reinforce that all children and families are welcomed and affirmed here in our District. We will also be forming a District-Wide Diversity, Equity and Inclusion Committee as required by Board of Education policy. An application process will be shared in September so that parents, staff and students can express their interest. Our intention is to include a variety of stakeholder voices and perspectives to guide our path forward and to ensure that all members of the community understand what the goals of this work are here in Dobbs Ferry.
Teachers are engaged with a wide range of professional development activities, many of which include reflections on what has been learned over the past 18 months that will enable them to rethink and redesign their instructional practices. Springhurst is enthusiastic about introducing the Science 21 program to 4th grade. This curriculum, aligned to the new NYS Science Learning Standards, is rolling out one grade level at a time. Springhurst has grown with the program to now include grades K-4. Science 21 is a very popular program with students and as such, the 5th grade math/science teachers are eager to join the program and will be participating in the 5th grade Science 21 Pilot, which they will officially adopt in the fall of 2022. Springhurst will also be expanding their schoolwide exploration of math curricula - piloting both Illustrative Math and enVision Math units throughout the fall and early winter across a wide variety of classrooms and grade levels.
Middle School students can expect to be introduced to the IB Middle Years Program (MYP) Community Service project as a culminating experience in 8th grade. A hallmark of MYP, the introduction of the Community Service project was waylaid by the pandemic and we are excited to bring this important aspect of the MYP experience to our students this year. The Middle School will also resume discussions about the MYP aligned report card. These discussions as well, were sidelined many months ago when pandemic planning overshadowed this important work. The Middle School math department is also closely monitoring and involved in discussions with Springhurst as part of their piloting of Illustrative Math (Illustrative Math is actually a K-8 math program), with the potential of providing a better alignment between the elementary and middle school programs. This will be a very interesting and exciting year for math in Dobbs Ferry.
Our High School was one of only nineteen K-12 schools across New York State to recently earn a National Blue Ribbon designation, and we will proudly send a team to Florida in December to be recognized and to share the work that is happening at Dobbs Ferry High School with educators from across the country. Dobbs Ferry High School continues to provide an academic program that promotes "IB for All," and all students participate in both the IB Middle Years Program (9-10) and IB Diploma Program (11-12). In 10th grade, all students complete both an IB MYP Personal Project in addition to a community service project. High School students enroll in an average of four IB Diploma Program courses before graduating. This year, upperclassmen will have the opportunity to choose from three IB Diploma Program science courses, a first for our school that comes as a result of the shift to our science progression several years ago. In addition, teachers have been working throughout the summer to deconstruct the curriculum section of the new Culturally Responsive and Sustaining Education Framework. The High School will continue to focus on service learning, student wellness, co-curricular experiences for students, and of course taking lessons from the pandemic to enhance teaching and learning for both this year and beyond.
This year, Superintendent Conference Days will be focused on Social and Emotional Learning (SEL) for staff and students. We all hoped that our communities and our nation would be further along in relief from the constraints of the global pandemic, but it appears that many of the precautionary measures that were in place at the end of the school year will still be necessary to ensure the safety of our students and staff. We want to be certain that we are providing everyone - adults and children - with the support and services that they need as we return again to full in-person learning for all.
We could not be more excited to welcome all students back-to-school for full-time, in-person learning on Thursday, September 9th. Please note the later start due to our observance of the Rosh Hashanah holiday on Tuesday and Wednesday.
These past two years have been a roller coaster ride for parents, students, staff and our community, but together we have prevailed in keeping our schools open and our children safe. Our mission and vision has never been more clear as we help students to become "Independent Thinkers Prepared to Change the World."
Sincerely,

Lisa Brady, Ed.D.
Superintendent