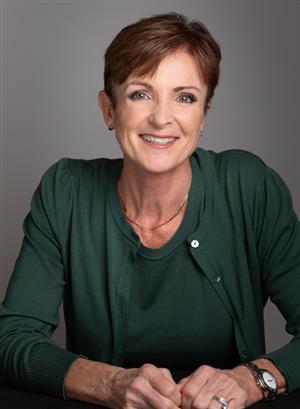 February 12, 2021

Dear Dobbs Ferry Parents,

With the Winter Break upon us, we know that many of you have questions about when we can fully reopen our schools -- meaning full-day, 5-days-per-week operations. Some school districts in Westchester County are already beginning to do this with a portion of their students, and others are engaged in discussions about how to do so sometime this Spring. Through all of this, public school districts are studying the public health guidance, their buildings' physical limitations, and the costs that would be incurred. And of course, as we have since the start of our closure last March, we are keeping student and staff safety in the forefront of all of our planning.

Let me be clear: reopening schools fully is absolutely our goal here in Dobbs Ferry. I need to be equally clear, however, that reaching that goal will be much more complicated than you might imagine. Here are just a few of the factors that we are grappling with and that parents should consider as well:
Guidance from the State and County: Public schools in Westchester County are currently operating under guidance that has not been updated since August and that calls for, among other things, 6 feet of social distancing. We would need to receive information or assurance from the relevant authorities (and our insurance carrier) that some flexibility in these standards would be allowed. Although some districts and private schools are changing their practices, the State and County have not changed their guidance to schools.
Reduced Social Distancing: Given our student population and the size and layout of our buildings, students and staff would NOT be maintaining the 6 feet of social distancing that is the current public health guidance. In fact, in some circumstances and locations, we would not be able to guarantee even the 3 feet of distancing that many are discussing. We would, of course, strive for the greatest degree of social distancing possible in all spaces as a regular practice, but our building spaces present many challenges in this regard.
Eating in School: As the science about COVID-19 has advanced over the course of the last year, it has become increasingly clear that eating and drinking with others indoors presents elevated risks of transmission. Although we would pursue as many options as possible for eating outdoors and/or in spaces with as much distancing and ventilation as possible, having students and staff eating lunch in school will be an increased risk factor.
Vaccinations: Teachers and staff must have access to vaccinations. We have been advocating with the County Department of Health to ask that New York State expedite the distribution of vaccines for school employees, but progress has been slower than we had hoped.
Surveillance Testing: Student surveillance testing would be required and schools would need a commitment from New York State that an adequate supply of testing kits would be available for schools free of charge or that funding would be provided for alternative testing solutions.
Quarantine Impacts: Current quarantine guidelines still use the 6-foot distance to determine who must quarantine when there is a positive COVID-19 case. With larger groups of students in classrooms, each positive case would lead to larger numbers of students who must quarantine.
Transportation: For students who utilize busing, current social distancing would need to be adjusted. Depending on the guidance that we receive from County and State Health Departments, additional bus runs may need to be added, which will have budget and scheduling implications.
In the days ahead, we will be sending a survey to families to gauge your "comfort level" and willingness to return your children to fully reopened schools. We would continue to offer a "remote only" option and parents would be given a choice to switch to "remote only" if they were not comfortable with their child attending school in-person every day.

We hope to have more clarity around some of the issues above -- especially those related to vaccinations and testing -- in the coming weeks. We anticipate that we can discuss some preliminary planning and share more details with parents no later than mid-March.

Thank you for your patience and understanding as we all continue to do our best to get through this challenging time.

Sincerely,

Lisa Brady, Ed.D.
Superintendent
P.S. It almost goes without saying that adequate funding from New York State is crucial for public schools to be able to survive the havoc that COVID-19 has wreaked, and enter next year with the ability to meet the needs of our students. Please take a moment and send a "Voter Voice" message to ask our elected officials in Albany to make changes in the Governor's Proposed Executive Budget and protect public education funding.