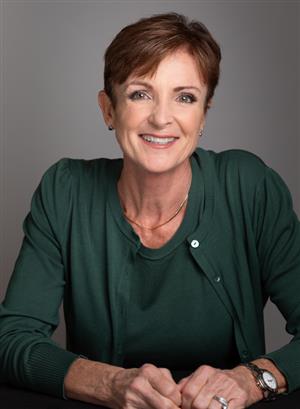 Dear Parents/Community Members,
You can feel that "back-to-school" excitement in the air. The new school year is upon us, and in Dobbs Ferry we have a lot of positive changes and additions to anticipate this fall.
Please be aware that beginning the first day of school,a new speed limit will be in effect on Broadway/Route 9 in front of the High School/Middle School campus. The designated School Zone will now be 20 MPH between the hours of 7:00 am-6:00 pm on school days. This important traffic safety improvement is the result of the tireless efforts of the PTSA Safe Routes Committee, the Village of Dobbs Ferry, the Police Department, the School District and local government working as partners to ensure a safer walking, biking, driving experience for our students and the larger Dobbs Ferry community.
The Dobbs Ferry School District is fortunate to have a teaching staff that is open to new ideas, willing to take risks, and excited to share their success with colleagues. It is one of our strengths as a learning community. Based on that foundation, we are instituting the Dobbs Ferry Innovative Classroom Initiative (ICI), an exciting opportunity for a cohort of teachers from across the District to join together to reflect on and rethink all aspects of their teaching in a supportive and collaborative way. Throughout the school year, participants will engage in a variety of activities designed to challenge and push their thinking, encourage reflection, and support their growth as educators. This initiative is totally teacher-driven. Across the three schools, 27 teachers have volunteered to be part of this exciting work focused on increasing student engagement and enhancing student learning.
At Springhurst, we are thrilled about the Dobbs Ferry Schools Foundation's Library Refresher Grant to improve every classroom library in the Elementary School. This generous grant enables us to bring 100 - 150 new titles to each of our classroom libraries that reflect new trends in children's publishing. While visiting Springhurst, stop by and take a moment to welcome, and introduce yourself, to the school's new Assistant Principal, Mr. Raymond Cavallo.
In the High School, a new science progression awaits students. This program shift is a result of a year-long process that included all members of the High School community. Highlights include the introduction of:
Our Middle School will also offer a new course for students in all grades. The Academic Studies Skills Class is designed to help reinforce the skills that students need to be successful in their courses such as organization, time management, short and long-term planning, prioritizing tasks and homework support. With the addition of two new teachers in Math and Individuals & Societies, class sizes have been reduced in the Middle School to improve the student to teacher ratio. We are doing this in Science as well, utilizing existing staff.
The District's newly revised Strategic Plan will continue to guide the priorities of the District with a special emphasis on social and emotional learning as we explore the feedback we received from students, teachers and staff on the culture and climate survey. We will continue to look at homework practices and the use of time by students and teachers. New ideas for school schedules will be a priority for the Middle School and High School with recommendations expected to the Board of Education before the holidays.
As always, there is so much to be excited about in the Dobbs Ferry Schools and the 2018-2019 academic year should be a great one. We continue to focus on enhancing our instructional practices and helping students to become "Independent Thinkers Prepared to Change the World."
Best Regards,

Lisa Brady, Ed.D.
Superintendent