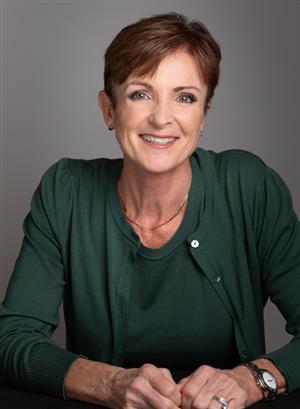 February 26, 2021

Dear Dobbs Ferry Parents & Community Members,

We are excited to share the news that the Dobbs Ferry School District is making plans to return to full-time, 5-days-per-week, in person learning on Monday, April 12th. There are many details to be worked out and we will be sharing information with parents in the weeks ahead. The remote-only program will still remain in place for the duration of the school year for parents who choose this options for their children.
Most public schools in Westchester County have been operating in accordance with guidance that has set six feet of social distancing as the standard for safety. However, the CDC recently released revised guidance that allows for less than six feet depending on community transmission levels and assuming the continued use of barriers and masks. Other public health organizations have suggested that three feet of social distancing is probably adequate in K-12 school settings. School districts are awaiting word from the New York State Health Department as to a possible change in this standard for New York public schools.
Given our student population and the size and layout of our buildings, returning to full-time in person learning would mean that students and staff would not be maintaining six feet of social distancing, and in some circumstances and locations would not be able to maintain even three feet of distancing. We would, of course, strive for the greatest degree of social distancing as a regular practice, but our building spaces present many challenges in this regard. We currently have 1,500 desk-top barriers that were delivered this month and will be available for every student in all classrooms. We will also be installing an air purifier in every classroom in our schools.
We realize that serving lunch in our buildings presents elevated risks for transmission. We are currently working on solutions that may include strategies such as eating outside when possible and/or eating in classrooms at some times. Students at the High School often go off campus for lunch, and we are discussing alternatives for our Middle School students.
The District is trying to move quickly, but we are still awaiting additional information so we cannot share a complete and comprehensive summary of all the details just yet. We realize that this is frustrating for parents and we share your frustration. Details will be developed and shared by your school Principals in the days and weeks ahead. Parents will be receiving a survey to ascertain plans for their children for the duration of the school year. Once we have shared preliminary plans with parents, we will develop a strategy for collecting and considering ongoing parent questions and concerns.
We continue to approach this school year as an evolving process based first and foremost on health and safety. Student needs and changes in guidance and circumstances have also dictated our planning. Welcoming back students and staff to 5-days-per-week, full-time in person instruction seemed an impossible goal when we started in September, and we are grateful for the progress we have made as a District during these challenging times.
Sincerely,

Lisa Brady, Ed.D.
Superintendent