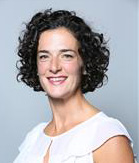 Welcome to the 2021-2022 School Year!
Springhurst Elementary School is a special place filled with highly dedicated and talented staff, and incredible students. At Springhurst, we fulfill the district's mission of striving to develop independent, curious, and open-minded learners who think critically, work collaboratively, act ethically and are knowledgeable about the world around them. In line with our district's vision, we foster the notion in children that "Independent Thinkers Change Worlds".
We are proud to have been open for in-person learning throughout the past year and capably cleared the numerous hurdles that we faced throughout the pandemic. As such, we are fully prepared to meet whatever demands we may encounter this '21-'22 school year and are confident that in doing so we will have a successful, productive, and joyous school year! While we are eager to see the full return of many of our beloved Springhurst traditions that have been placed on pause during the pandemic, we are delighted by the new and creative ways we have brought celebration and happiness to our school community. We will continue to provide a nurturing and academically rich environment for our students no matter the circumstances!
Assistant Principal Cavallo and I are pleased to launch the 2021-2022 school year with a reading of a story titled, I Will Be Fierce, by Bea Birdsong (click here to watch). We hope that you enjoy the story, and that its important message about courage, confidence and kindness resonates with you.
We look forward to partnering with you to help your children grow and excel throughout the year and for many years to come.
Sincerely,
Julia D. Drake, Ed.D.
Principal