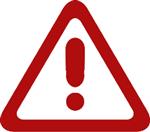 Tuesday, January 26, 2021 - Dobbs Ferry Schools Fully Remote Learning Day

Due to the tricky weather forecast for tomorrow, Tuesday, January 26th we will have a full remote only day for all students. Students at Springhurst and the Middle School will follow their regular AM/PM schedules remotely. High school students are already scheduled for a remote day.
This will prevent any need for a delayed opening or early closure due to the weather.